Pakistan's Islamist political party celebrated release of murder suspects in Mashal Khan Case last night.
The District Head of Jamat Islami (Islamic Party) Mardan issued a video statement and a banner asking people to come and welcome the suspects who were released by the court yesterday.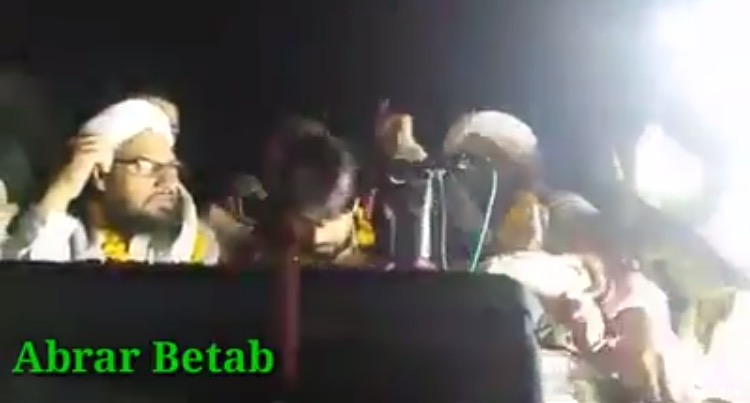 Moreover, the official page of JI Mardan once again declared that Mashal Khan was a blasphemer. The banner, video and comments were later deleted on severe reaction by the people on social media. The spokespersons of the JI tried to justify the shameful act by statement that it was only to welcome the innocents released by the court. The statement was rejected altogether by the social media activists as the later incidents proved otherwise.
The released suspects were welcomed, garlanded and asked to do speeches. One of the suspect, Awan, who had denied any connection to murder during the court proceedings, openly admitted his involvements and stated that neither he or the people convicted have any guilt about it. The President of JI Mardan was also present next to the speaker rejoicing his release. The reaction on the video was of anger and disappointment even by the old reasonable members of JI. So far JI has failed to take any action against any hatemongers and to condemn the extremist views uttered.
Earlier the court sentenced 1 to death, 4 to 25 years each for their involvement in murder of Mashal Khan. Mashal was murdered brutally by a mob of students on allegation of blasphemy last April in KPK, Pakistan.