"Gender Equality" has never been an issue for some people, as they already consider that the role and status of women is higher than men. Their love, sacrifice, management, patience and of course the Islamic concept of paradise being under the feet of a mother, leave no room to doubt the highness of women. Recent Embassy Festival has affirmed this belief.
For the last seven years, the Annual Embassy Festival is organized at The Hague (The Netherlands) on the first Friday evening and Saturday noon in September. Now, it is the only event of its kind in which almost more than 70 embassies participate and present their art and culture. Different organizations from different countries come with different cultural, entertainment, musical or dance performances. Besides, the food is always great.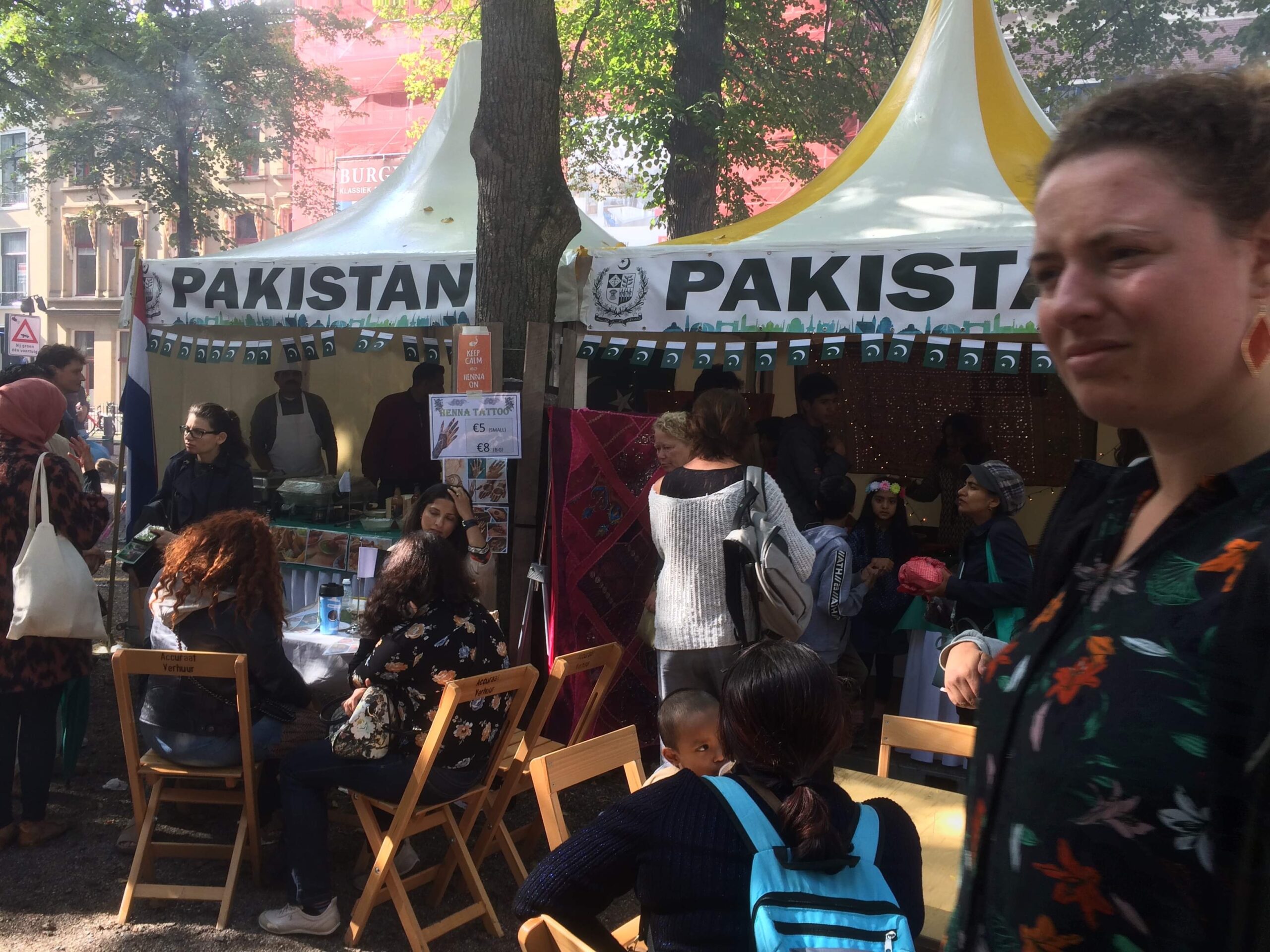 In the last two years, I had observed that Pakistani stall seemed to be outsourced to a catering company/individuals for selling the food. There used to be no cultural performance on the stage and just selling off the food was considered enough. But this year, it was not the case and PLAIN (Pakistan Ladies Association in The Netherlands) organized a fashion show to present Pakistani dresses which received great applause from the international audience.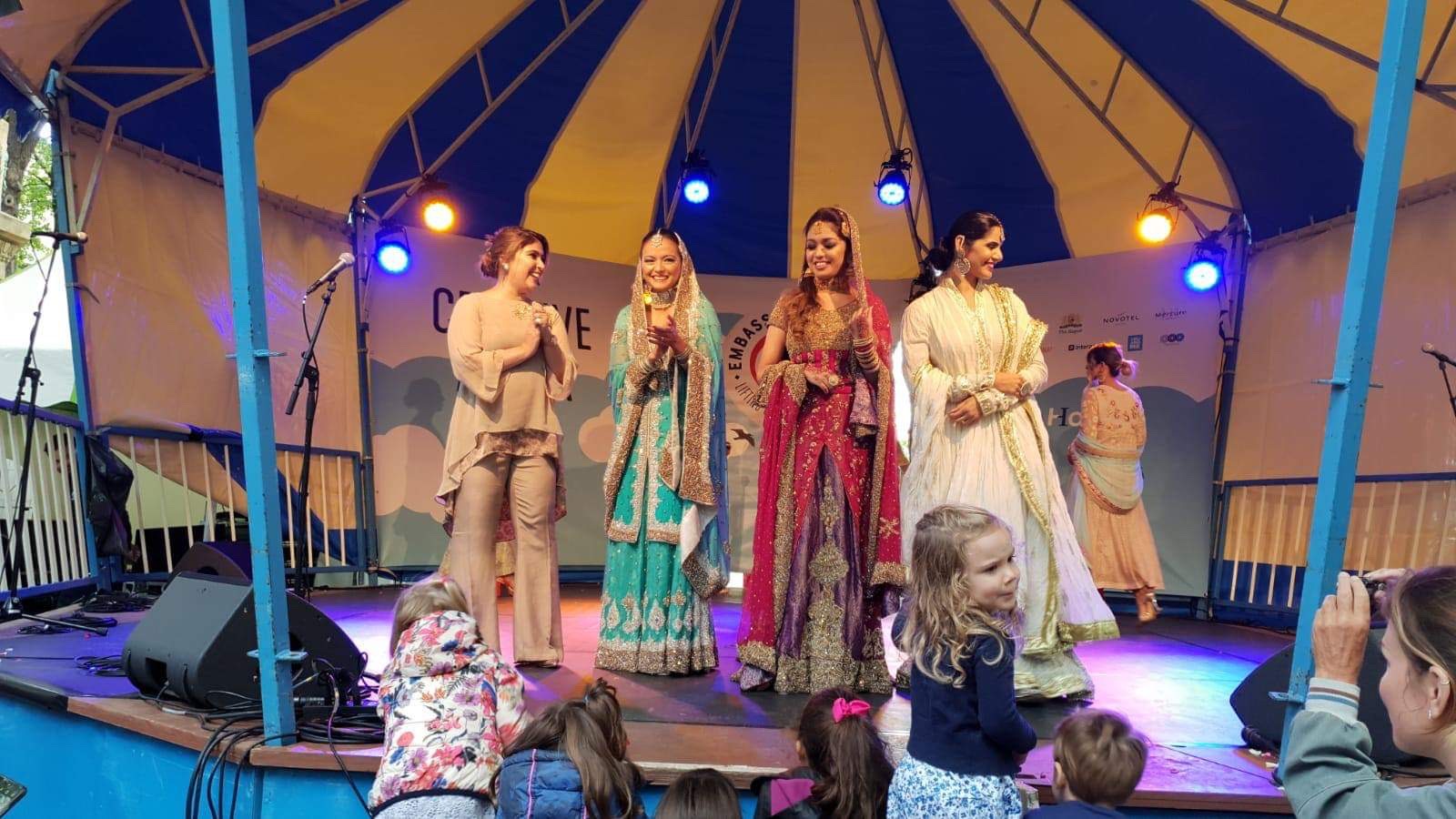 Of course, it's just a beginning, but it's a good start. Hopefully, in the coming years, Pakistani expatriate women will continue their efforts to introduce the soft image of Pakistan to the international audience. No doubt that Pakistani women are innovative enough and they can introduce a beautiful file cover in the traditional embroidery to read the announcement written on a piece of paper. Besides the embroided cloths and "Pashmina Shawls", our traditional and classical dances like "Kathak", "Dhumal" etc. could be one way for it.
I hope that Pakistani men will also learn from the women and come up with traditional dresses and performances like Sufi music and traditional "Bhangra ", "Luddi", "Jhummar", "Khattak", "Chitrali" dances. Of course, it will help to highlight a positive image of Pakistan to the international audience.
My apologies guys, but after expressing my high expectations, let me write down one critical observation. I observed that in the food section, our one and only endeared "Biryani" was served. So, perhaps this kitchen department also needs improvements next year. So that there are more dishes or snacks for national and international visitors at the Embassy Festival.
Many embassies use the occasion to promote tourism in their countries as almost 60000 visitors are expected to enjoy cultural diversity at the Embassy Festival. There are a few countries like Nepal that do not have embassies in The Hague but still, they efficiently manage to utilize the opportunity. Pakistan should also take advantage of such events for promoting tourism. There is a need to highlight easiness of access to the tourist attractions of Pakistan. A lot of international people have the old image/memories of the old tiresome/bureaucratic/hectic visa processes to visit Pakistan. Of course, the new visa policy is simple and makes it simple for international people to visit Pakistan.
Regarding the unfortunate scenario and gross violence of human rights in Indian Occupied Kashmir, perhaps a few models with Kashmiri costumes/dresses and a few meticulous lines could have reminded people about the Kashmir issue.
Let me reiterate, Pakistani brilliant performance at Embassy Festival 2019 belongs to you ladies. Applaud for showing a soft image of Pakistan! Well done ladies.