I wondered how some eyes could sparkle knowing that they would not live to see. What would a degree from a prestigious university mean to a person dying in a few months? What could any materialistic possession would mean to someone who would not stay to enjoy it or what would LOVE mean to someone who could not stay to be there for his dear ones?
I got addicted to such a guy a few weeks before his death. I visited him more than I needed to just to understand him more. I would visit him with an intention and curiosity to comprehend the strength behind those sparkling eyes. I was intrigued why no tears yet. I wanted to see him break down and cry. I could not imagine where that strength came when all the walls around him were collapsing. I wanted to hear the weakness behind those sarcastic and playful words towards humanity. He played well with sarcasm that I wondered if it was pain he was trying to relate. I wanted to travel behind those eyes to collect all tears that were scared to come out.
Love really makes you vulnerable. Recently, I covered a journey of 11 years, back to my past in a few seconds. My eyes immediately watered, overwhelmed, imagining those sacred emotions I felt back in those days. I could literally see a mother in her dupatta covered, sitting next to the side of the hospital bed, waiting for her 23 year old son to die. Her eyes were red and swollen. Her son a graduate from a prestigious management university of Lahore was waiting for his death call. He was diagnosed with liver cancer. I walked in that room as a no significant help but a psychology intern who was assigned to that floor. I entered unknowingly that I would end up falling for someone who is waiting to die. How was he cheerful at his death bed? This question still bothers me, These images that were dawning on me after 11 years were strong like a second living experience. I could see vividly and hear every word so clearly.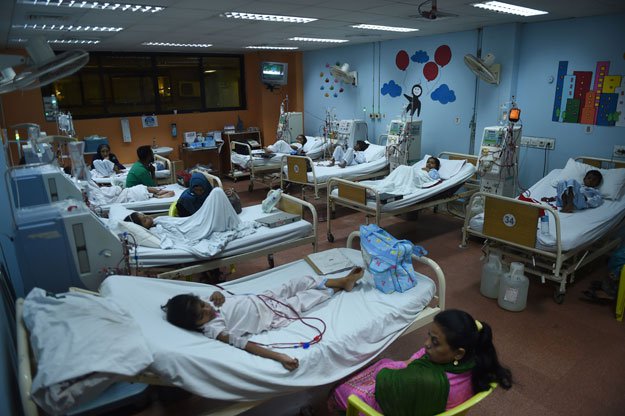 The boy kept teasing his mom playfully with sarcastic words that were so ironic. He asked his mother whether her crying was an early celebration for his departure? He wanted to know whether she was sad that no one will tease her anymore. He teased her to video tape him. He kept insisting his mom why she was not ready to make the present great. I did not understand what was important for the guy to keep his mom entertained or be scared and anxious for what was coming. Was he actually doing both? He kept giving his mother courage for future and hope for a better tomorrow. This used to frustrate me. Everyday, I prayed for that guy. He did not know how important his life became to me. I had developed much love and respect for him in a few days. I was scared for him.
Seriously, I wanted to feel scared for him. The feelings I did not see in him but desired to see in him, was I selfish? I wanted to burst out crying for him. I wanted to be anxious and fearful for him. I wanted to express my fear screaming at his mother as him to tell her how hard it was to face death and how scared I was.
But his smiles just confused me. I never got time to speak with him by myself. However, his mom hugged and cried with me. He laughed. I did not know how to respond. I use to walk out of their room straight to the duck pond at the hospital. I use to hysterically burst into tears sharing all my feelings with the ducks in the surrounding.
Well, it did not last very long. One day I entered the room to hear the nurse say it with no feelings that the "patient" expired last night. EXPIRED! Patient? I regretted not saying bye to him or his mother. I just walked straight out the door holding my tears for the ducks. I knew the ducks would understand the pain. They heard my story well!
[avatar user="suzZanna" size="medium" align="left" /]