Billy Joel's 1989  song is a rapid-fire listing of the headline events of the 40 years since his birth. Here's a cover version celebrating India's 70th,  in no particular order of chronology, significance or incendiary quotient.
 Midnight tryst, Gandhi killed, Hindi-Chini-Bhai-Bhai-turned-to-Chou-en-Liar at the  bloodied Nathu-La. We can hear the fire crackling once again at Dhok(a)lam.
Kashmir  kali nipped in the bud by politics and terrorism. Nehru, Geelani,  Jaitley, Army, no one ever LeTs it alone.
Non-alignment, nuclear implosion, deological confusion. Fundamental research, fundamentalism. Bangladesh liberated in 1971; who cares about the liberals shackled in 2017.
Planning Commission, Bofors commission, scams by the dozen.
Small scale sector, large dams; 'Hindi-medium-types' gain ascension in  the 2014 election.
Big-ticket reforms. Big Fat Indian Wedding. Big B who still rules the Khandom  of Bollywood. Nargis- Raj Kapoor, Madhubala, Helen, Mumtaz. Priyanka can't Chop a dhak-dhak Madhuri.
Supermarket, superbug, supari killing. Squalid slums squat on mall-to-mall carpeting.
Corruption, prohibition, sedition in 140 characters
Operation Bluestar. Green revolution. A red one in Naxalbari and more latterly  the  Maoist strongholds. Lal Batti and the confused  paternity of 'Do-you-know-who-my-father-is?'
From Hum Log to Aam Admi Party and our own Game of Thrones and Dynasty.
Teen Deviyaan of banking, Page Three divas
Gram panchayats, khap panchayats, Love in Simla, love jihad, the moral police beat. Custodial deaths, encounter killing, and iffy policing on every street.
Haji Mastan, Karim Lala, no babes in the Dawood domain. Aati Kya Dubai? Yeh Hai Bambai Meri Jaan. Delhi Belly, and Udta Punjab. But also Dara Singh, Harbhajan  Singh – and a Kaur with balls, sixers of them.
Sensational murders every decade: Nanavati case, Vidya Jain, Naina 'tandoor'  Sahni, Syed Modi, Neeraj Grover, Jessica,  Arushi, Sheena Bora…
Slogangiri:  Garibi Hatao,  Blackmoney Wapas Lao (also Mallya-Lalit Modi). Roti Kapda aur Makaan. Will  Achhe Din end up in the bin of a not-yet-Swachh Bharat?
Godmen, milk-drinking Ganeshas, gau rakshaks.
Women turned from chapati-makers to chappal-phekars, but still no lib from inequality and worse.
The whole alphabet of  violence, from AK47 assault to Z security.
Who started the fire? Who'll stop the burning?
***
Alec Smart said: "From self-rule to selfie. Wow!"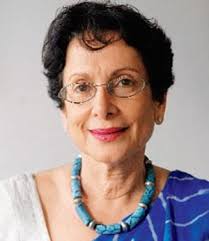 Courtesy: Times of India