I have campaigned and voted against you in every general and local bodies election since 1993 General Elections of Pakistan. Disliked your conservative politics, undemocratic attitudes and hated cheap tactics you and cronies employed against Benazir Bhutto during the 1990s. Karma of which you are facing right now.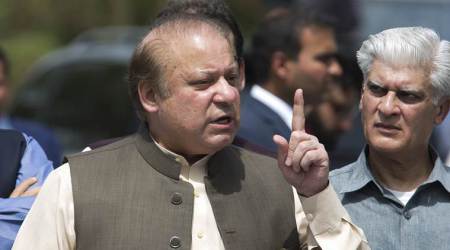 Me being on your opposite side of political horizon, however, doesn't change the ground realities. Fact of the matter is that at the moment you are most popular leader in Pakistan, albeit on the basis of your huge support base in the largest province (Punjab) only. A G.T.Road leader of a G.T.Road party travelling on G.T.Road to redeem his political fortunes.
Benazir Bhutto was a truely national popular till 2007. Her tragic assassination back then plunged my country into a long dark night of terrorism. 80,000 lives have been lost since then. We just can't afford that bloody episode to be repeated again over the course of next decade. Any physical harm to you will not be limited to you and your family. It will set alight another long vigil of chaos, anarchy and bloodshed. So I wish you a safe journey back home.
Dear Nawaz, You have taken a dangerous route. Your main political opponent in Punjab and its alleged handlers are evidently nervous at the prospects of Supreme Courts's disqualification decision being disqualified by people's verdict. I've closely observed your political career, as supporter of your rival political party as well as a student of political science. In the first half of your career, you were the major stumbling block in the way of peaceful democratic evolution in Pakistan. Till 17 August 1999, you were chanting slogans to complete General Zia's (ex-military ruler who toppled Bhutto government and dragged Pakistan into extremism) mission, your spiritual father till then. Then Musharraf happened to you and Pakistan. Learning the democratic lessons hardest possible way, you've transformed yourself into a semi-democrat. Initially Benazir Bhutto and of late Asif Zardari's mentoring also helped in your political metamorphosis. And then we also saw you in Karbala of Garhi Khuda Bakhsh pledging to complete Bhutto's mission. However, still you are not a genuine democrat because until last week when you were deposed third time as PM in an undemocratic manner, you were not giving due importance to the parliament, the very institution that empowers you.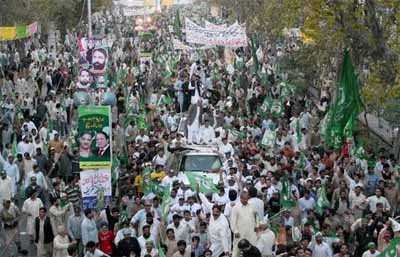 I am a common man and the parliament is embodiment of my aspirations. But your behaviour has always been sluggish towards fulfilment of my aspirations via a fully functional parliament. And you are one big reason behind people of Balochistan, Pakhtunkwa, Kashmir, FATA, Gilgit-Baltistan, Sindh and even South Punjab not taking pride in being Pakistani. Promise with me (the common man of Pakistan) today that you will work hard to make sure each one of 210 million Pakistanis, including the marginalised non-Muslims, will enjoy the same freedoms, privileges and civic amenities that a "Faisalabadi" Aatif Afzal enjoys despite opposing you and the establishment. Hopefully, you will make amends accordingly after the current turbulence is over. And, hopefully, you will also endeavour to transform your party, which is still there where it was quarter to a century ago as far as democratic values and behaviours are concerned. So redeem yourself and reform your party. Try to make it a centre-right federal party like the centre-left has PPP, a genuine federalist.
I am concerned about your security and I must address the people responsible that as for security, the forces and state institutions that have provided fool-proof security to countless rallies of PTI and DPC during the last six years, are responsible and should provide the same to Nawaz's G.T.Road rally. I am warning that the nation will not forgive the institutions and individuals responsible for any security lapse. Enough is enough. I want Mian Muhammad Nawaz Sharif to reach his private palace safe and sound. And I want him to stay hale and hearty in years to come. So that I could confront his conservative policies in the election. And hold him responsible in the parliament for his wrongdoings, financial corruption or whatever committed against law of the land and Constitution of the federation.
Dear Nawaz, stay safe and we meet in the next election.
Aatif Afzal – a socio-political commentator; works for an Islamabad-based media development organisation as strategic communications specialist