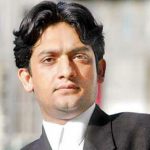 My family, my childhood, my innocence, & my world was terrorised by my own fellow countrymen in a matter of seconds; I witnessed my neighbor next door murdered due to him being my neighbor and member of my community. My young mind failed to answer my curious question as to possible causes of murder. I ran away from this all and ended up with another group of opportunists, got tortured when returned to my own people. Turned my life around and when tried to help others to not go through the same ordeal, I was killed in cold blood – My name is Shahid Azami; a resident and national of shining India by birth.
Did I make a choice to be a Muslim in India? Did I make a choice to end up at the receiving end of terrorising groups? Did I make the choice to go through the hardships to get my mind messed up? But yes, I did make some choices. I made a choice to run away to an enemy territory; but did I or the choice was made via me during the process of terrorising my clan? I did make the choice of returning to my home land. I did make the choice of not getting brainwashed. I did make the choice of learning the art of defending similar vulnerable fellow countrymen. I did make the decision to stand up to injustices. But I did not choose to be killed in cold blood. Did my presence ever matter in my own country or non-existence for that matter- India?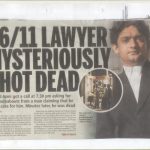 Shahid Azami was not killed on that day. But a second life was provided to Indians to terrorise fellow Indians; force Indians to run to enemy territory; return to motherland and get tortured and then rot in jails. But one thing my killers could not ensure and that was another Shahid Azami; someone who will decide to learn to defend & even one day be killed to defend his fellow countrymen.
I was a good person; I was a good son; I was a good brother; I was a good lawyer; And I was Killed – does that mean I was wrong; why I was supposed to be killed? Probably there was a reason.
I found the love of my life and ended up hurting the feelings of my very own in the process; people who were there for me through thick & thin. I did hurt the same people with my choice of helping other vulnerable people. And I did end up hurting the very love as well at the end. So who did I actually serve? What good did I do?
History is the most brutal and honest chronology on previous times for the upcoming times. Will my name be remembered as someone who hurt his family, fellow countrymen who decided to kill me or who hurt everyone who ever loved me.
I stood up to the very powerful. I accused the Intelligentsia to further their own vested interests at the expense of a minority of fellow countrymen. I forced the powerful to change the powerful laws implemented to further their interests. I was cowardly removed from helping the same people on whose expense the vested interests were being protected.
Zeehsan Khokhar is a UK based Political Worker and Human Right's Activist who strongly believes in concept of Freedom.