"Good morning", a young man greets me. "Good morning" I reply, chancing a smile. "Is it always busy?" I ask. "Yes, especially on Sundays. It is terrible, we are not machines". I notice that he did not say we are not animals but not machines. Machines are automatic; human beings feel. "Where are you going today?" I ask. "To work on the buildings", he says, adding, "I have a degree in English". His friend pipes up from behind, "I am a Physics graduate". He too was queuing at the checkpoint to go to work on the buildings in Israel.

The gates have already been opened as we walk towards the checkpoint. This is a positive sign as sometimes, we are told, they are not opened on time. This leads to distress among those who have to queue.
Traders line the walkway selling warm bread, falafels and single portions of hummus, labneh and other food suitable for a working lunch. Others sell building tools – levels, plasterers' trowels and floats. I even spot pick axes. At the entrance to the channels leading to the checkpoint, a bright teenage boy has set up his stall in prime position, selling working gloves and hats.
It is 4.15am as I take up my observation post and begin counting the men who pass through Meitar checkpoint to go to work in Israel. I hold my clicker, just one press for each man passing through. It means that I can look at the men without thinking about the counting of hundreds and hundreds of human beings. This morning we count more than 7,000 men and one woman passing through the checkpoint.
One man asks me if I am from Germany. "Ireland", I reply. This declaration brings a beaming smile, as it usually does, since the Palestinian people seem to believe that we understand. It seems to me, as I try to learn more, that I will never understand. But I will stand and be present and listen. The man says "Thank you, you are here today, everything will be OK". I thank him, not convinced, but accepting his affable welcome.
At 5.30am the crowds get thicker and the queues swell. And so the rush hour begins. Two of the three channels that lead to the checkpoint shut down without explanation. Only one remains open for most of that time. The men are patient and accommodating with the delay and at times those in a hurry are carried forward so that they will not have to wait so long.
At one stage I need to move and brace myself to make my way through the huge crowd. The teenager at his stall kindly calls out to the men to let me pass. The men make way, with grace and understanding.
By 6.15am the rush is over and things become more manageable. In a dictionary 'manageable' means "able to be controlled or dealt with without difficulty". But what does manageable mean in this context? As we walk back through the car park the stall holders are packing up for another day. It strikes me that I did not see one security or military official in three hours. Manageable, compliant, controlled or dealt with without difficulty. This queuing, this waiting, this compliance has become the norm in this abnormal regime.
Checkpoints physically suppress and control the right to movement of the Palestinian people. This is collective punishment in violation of Article 33 of the Fourth Geneva Convention. Meitar is just one of 39 permanent checkpoints through which tens of thousands of Palestinians must pass through on a daily basis in order to go to work in Israel.
first published at Eyewitness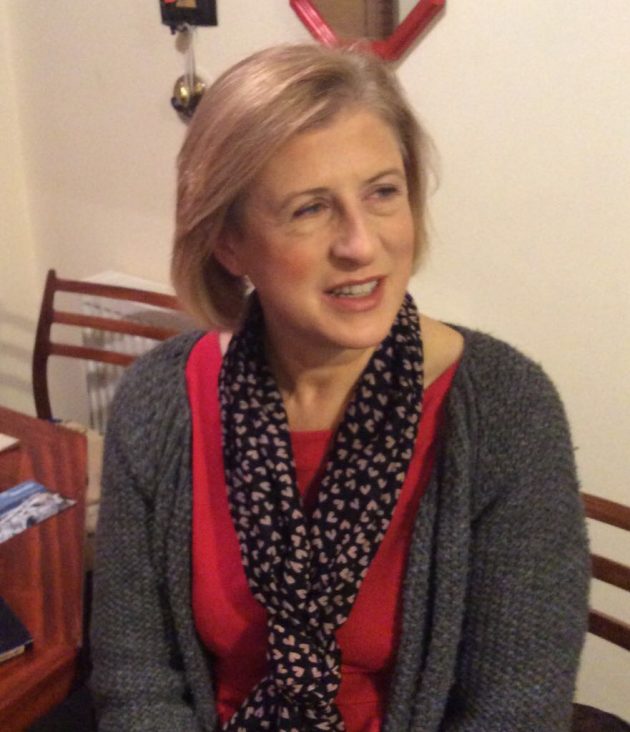 Lesley is one of 1,800 ecumenical accompaniers who since 2002 have been to live in the West Bank and monitored human rights on behalf of EAPPI   
http://eappi.org/en