Almost Folks from all walks of life participated in the academic sessions and panel discussions of the two-day "Bulleh Shah " festival which concluded at PILAC (Punjabi Institution of Language Art and Culture.
The primary objective of the festival was to facilitate a public dialogue on the importance of Punjabi  heritage, activate the audience to engage with ideology and Philosophy of great Sufi Saint Bulleh Shah.
The festival was a continuity of the 2-day  by the Punjabi Parchar in collaboration
Zameen.com
.
The driving idea behind this festival was to engage the local and academic audience on the dialogue of revival of Punjabi heritage and Basic Philosophy and Idea of Baba Bulleh Shah with all its manifestations and celebrate the rich cultural and historical identity of Punjab. Many sessions during the two-day festival included discussions and presentations on the topics relating to politics, social, Religious Harmony, peace and Women empowerment as reference to the Poetry of Great Sufi Saint.
Inaguagrated by a Sweeper, 1st day Had 4 literary Sessions "Bura Haal Hoya Punjab Da " moderated by Afzal Sahir Penal included Zubair Ahmad, Nain Sukh and Jameel Paul. Literary Session "Baba Nanak Te Baba Bulleh Shah dee Surat Saanjh " moderate By Proff Kalyan Singh penal consisting of Iqbal Qaiser, Ehsaan Bajwa and Akram Shiekh. 3rd Literary Session "Punjab, Punjabi Te Sawaaniyaan " moderated by Beena Goindee and Penal consisting of  Anjum Qureshi and Proffessor Lala Rukh Bukhari. 4th literary Session " Sufiyaan Wechoon SUFI BULLEH shah " Moderated By Ijaz Penal including Doctor Sughra Sadaf and Saadat Ali Saqib.
1st day also included Musical and Dance performances of Students from Punjab Group of Colleges, Sufi SINGING by Beena Jawad and "herSukh Sakhyaan "  . Punjabi Bhangra By JASSI LOYALPURIYAA and Kallam Baba Bulleh Shah Sang by Emerging singer Wahdat Rameez Nonari.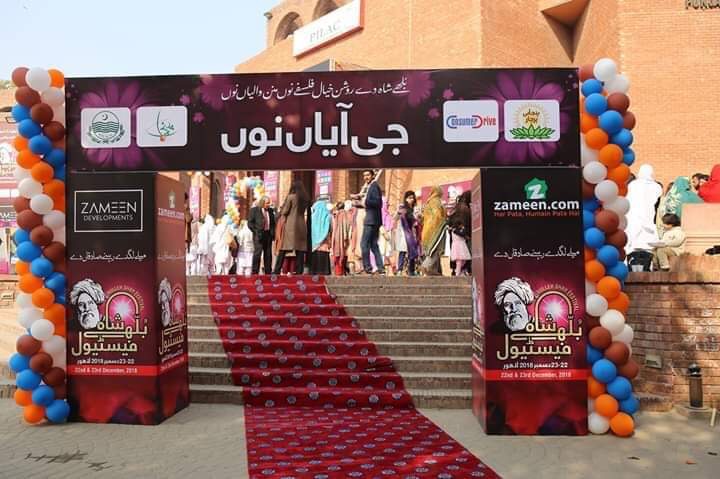 The 2nd day of Festival Inaugurated by Senior  Tv Star and celebrity Rashid Mehmood succeeded by Literary Session "Bulleh Shah dee Wachar Dhaara " moderated by Ali Usman Bajwa and Penalists Parveen Malik, Khalid Masood and Shabbir G. Succeded by sufi music  performance of Mayeee Daadli.
2nd literary Session "Bulleh Shah tay Nari wad " presented by Afzal Sahir AND saeed Bhutta.
3rd literary session " Bulleh Shah Tay Insan Dosti " moderated by Shabnum Isahaq Penal Consisting of Zaheer Wattoo, Faisal Jappa and Munir GUJJAR.
4th literary Session "Bulleh Shah da Waila Te Siasat " Moderated By Amir Riaz Penal Including Proff Doctor Ishtiaq Ahmed And Shazia Chheena Advocate.
Later, Famous folk Singer Fazal Jatt Performed Bhangrra and Hassan Shah presented Kalam Baba Bulleh.
Punjabi Mushaira Took Place at the end of the Festival, renowned Punjabi Poets, Afzal SAHIR, baba Najami , Baba Ghulam Hussain nadeem, Tahira Sra, Sadia Cheema, Hakeem Ahmad Naeem Arshad. iqra Shareef, Umair Manzoor, Shahzad Joyia Presented their Poetry .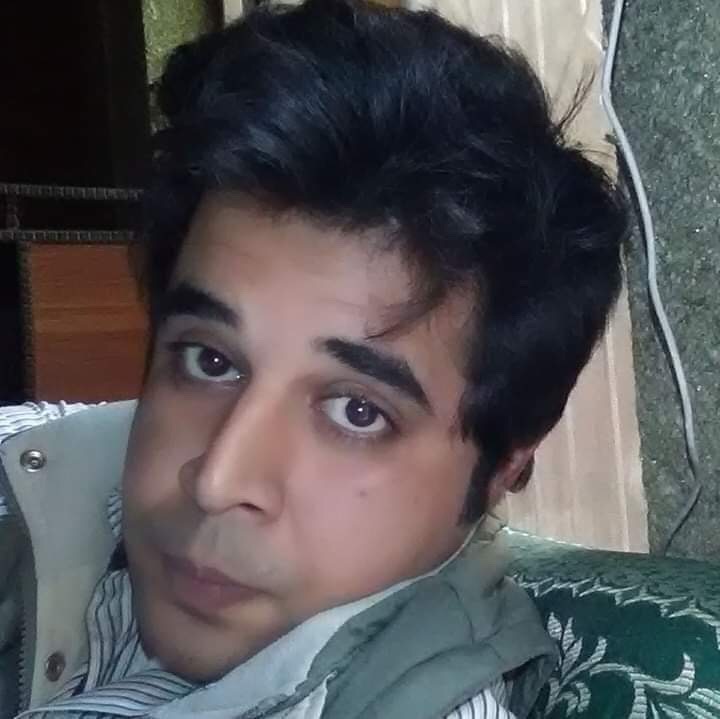 Zeeshan Ashraf Cheema is an Advocate in Pakistan. Punjab and it's folk traditions are his interests.